A cool Sunday afternoon in January and about 60 CDRA regulars gathered at Cotton Eyed Joes in Claremore, Oklahoma to honor our 2007 Champions. (photos by Denise McDaniel)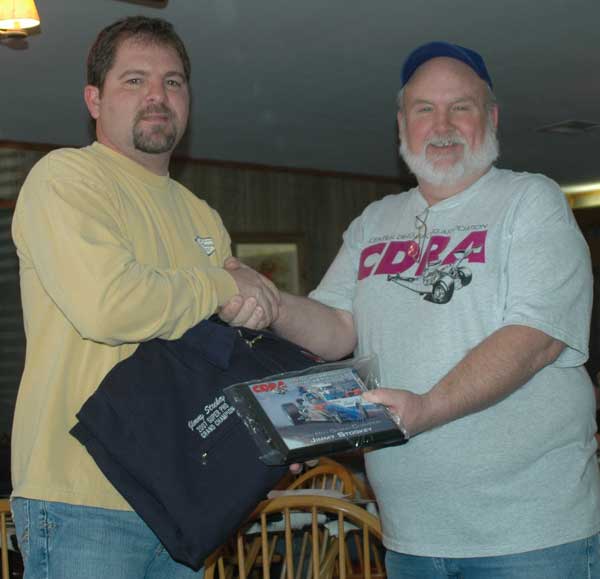 Our 2007 Brodix Super Pro Grand Champion, Jimmy Stookey gets the goods, and a $1,000 Brodix gift cert for his stellar performance.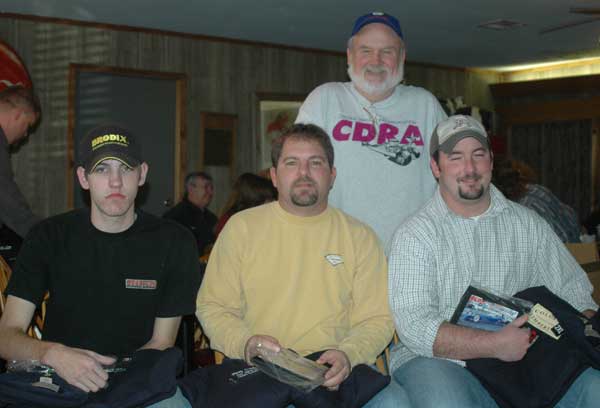 Our Top three in Brodix S/P North, Jeremy Watkins, Jimmy Stookey, and Keith Hall. These guys put on the closest points race ever in CDRA.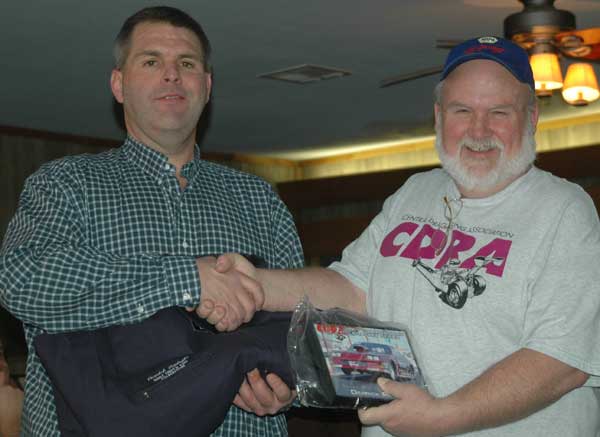 Brodix S/P South Champ, Derrick Replogle, receives the Jacket, plaque, Gold card and a $500 Brodix gift Certificate.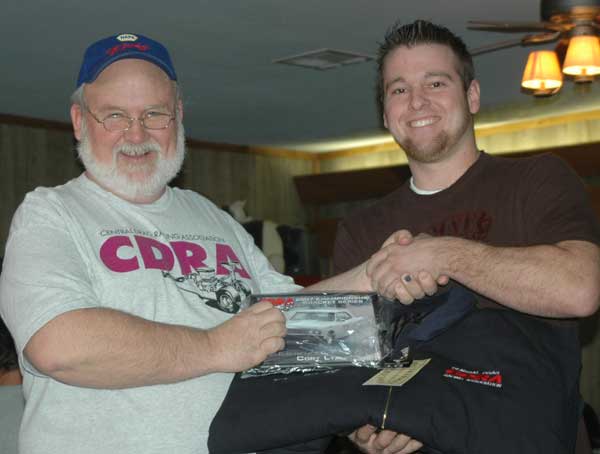 Our BTE No/E Grand Champ, Cory Lytle. Cory get the Champs jacket, Gold card, photo plaque and a $1,000 BTE gift cert.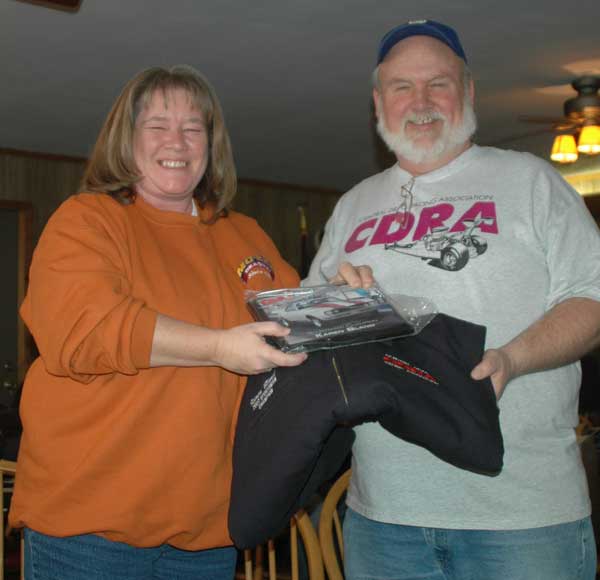 Our Sportsman Champ, Karen Bland. Karen get the Champs jacket, Gold card and photo plaque.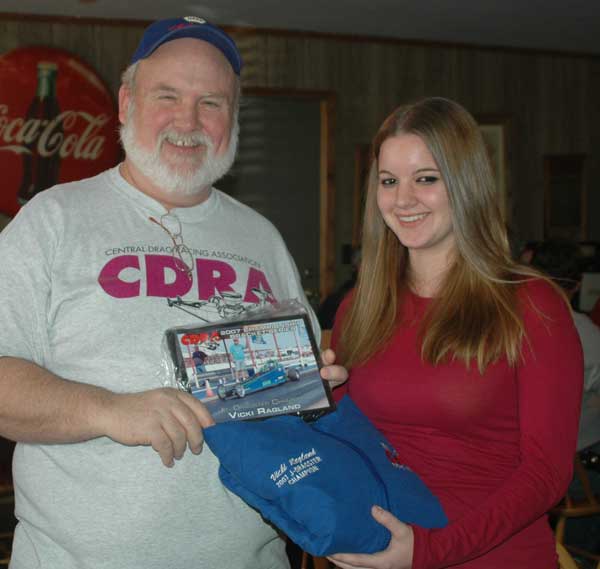 Vicki Ragland was our first ever CDRA J/ Dragster Champion.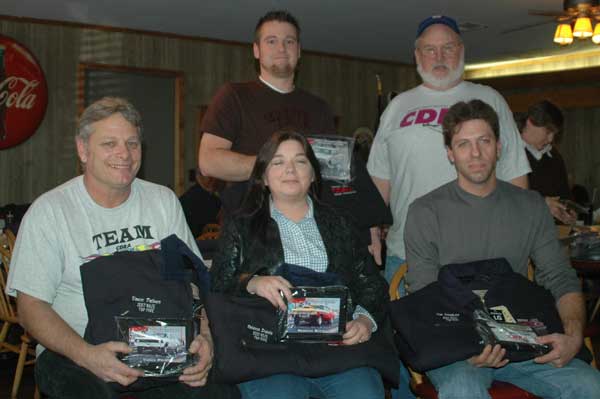 BTE No/ Electronics South division, Top five, Back row, Cory Lytle, South and Grand Champion, Forn row, left to righ, RJ Steinle (sitting in for Vance Palmer) Rebeca Steinle, and Ken Brumfield.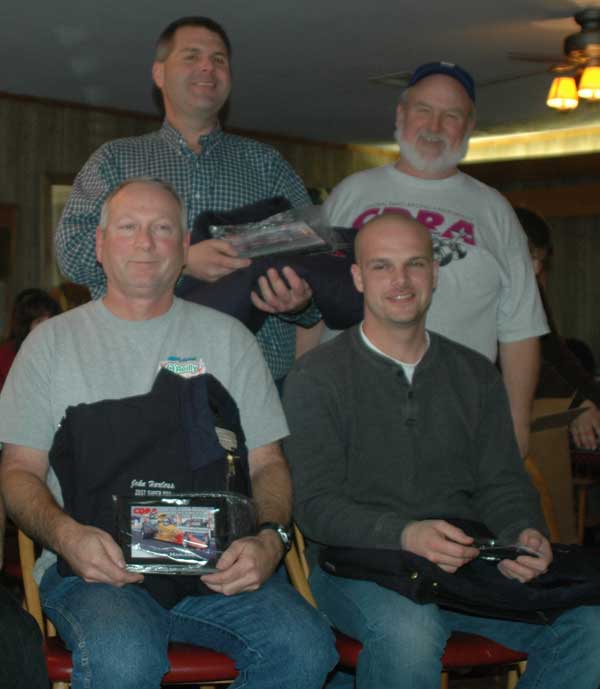 The Brodix CDRA Super Pro south division had a decidedly north look, with Derick Replogle, back, the champ. joined by Tulsa area racers John Harless and Waylon Long, front row.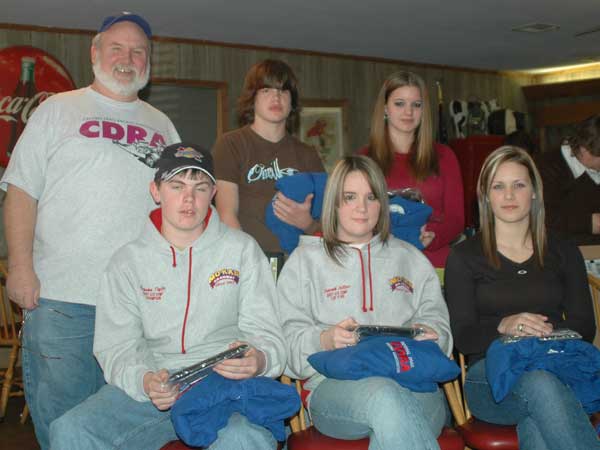 All of our J/ Dragster top five made it to the banquet. Back row is Jordon Wagner, Champ Vicki Ragland, front row, Brandon Taylor, Debra Collier and Hanna Beth Mitchell.