Winners from the Fall Bracket Classic Presented by O'Reilly Auto Parts<br>
at Mo-Kan Dragway September 22nd & 23rd, 2012.<br><br>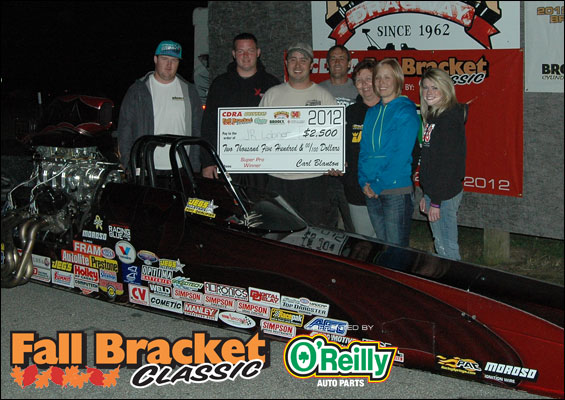 J.R. Lobner (center, holding check) was the big winner in Super Pro on Saturday at the Fall Bracket Classic Presented by O'Reilly Auto Parts At Mo-Kan Dragway.
Saturday's winner in No-Electronics on Saturday evening was Chris Livingood (right).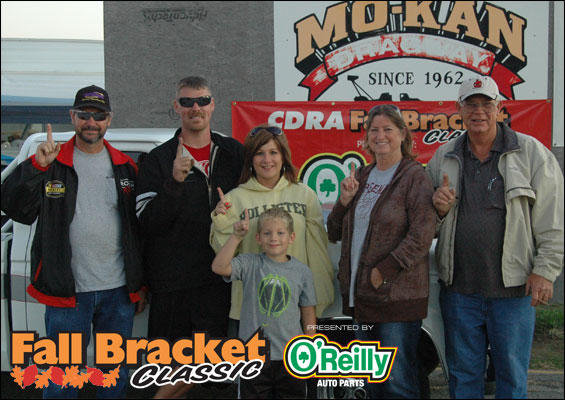 Bryan Walker (second from left) doubled up in Sportsman winning Saturday and Sunday.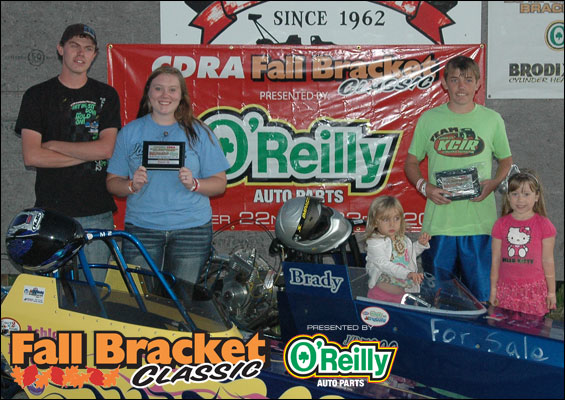 In Junior Dragster on Saturday night, Brady Taylor (right, holding plaque) defeated Ashley Bennett (second from left).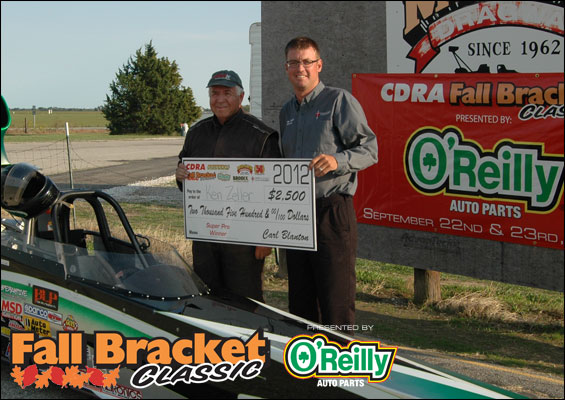 The Sunday Super Pro win went to Ken Zeller (left), pictured here with CORE Ministry chaplain, Joey Keith.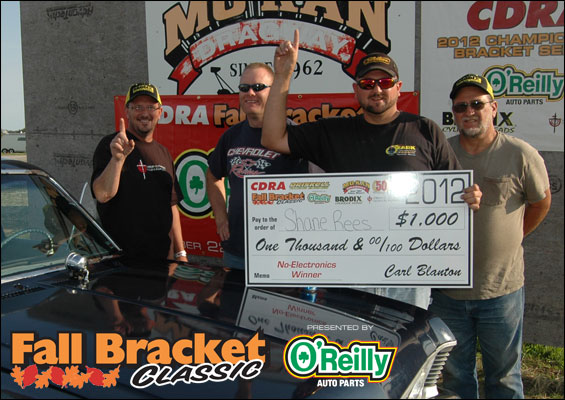 Shane Rees (second from right) won in No-Electronics on Sunday.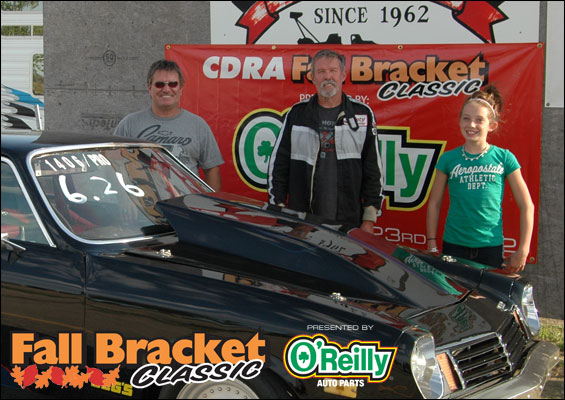 No-Electronics runner-up on Sunday was Larry Wright (center).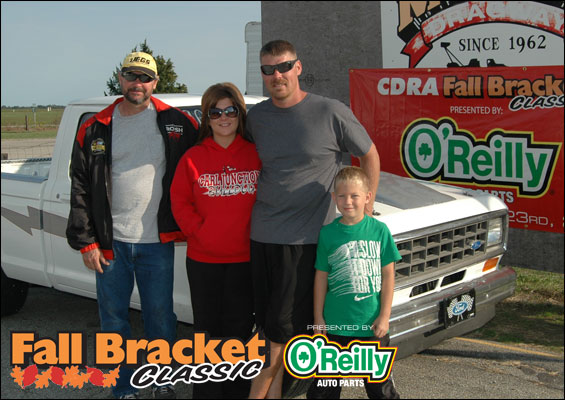 Bryan Walker (second from right) won in Sportsman on Sunday as well as Saturday.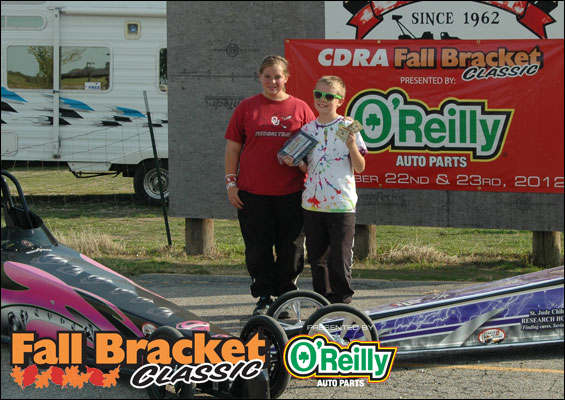 An interesting final in Junior Dragster on Sunday. First and second place in points faced off in the final with Kaylee Chaffin (left) taking the win over Tyler Lloyd (right). The runner-up for Lloyd gave him the extra two points needed to take first place in points.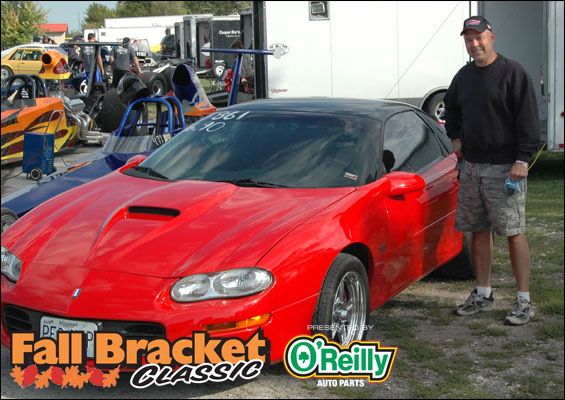 Best Appearing Doorslammer honors went to Todd Knight and his No-E Chevrolet Camaro.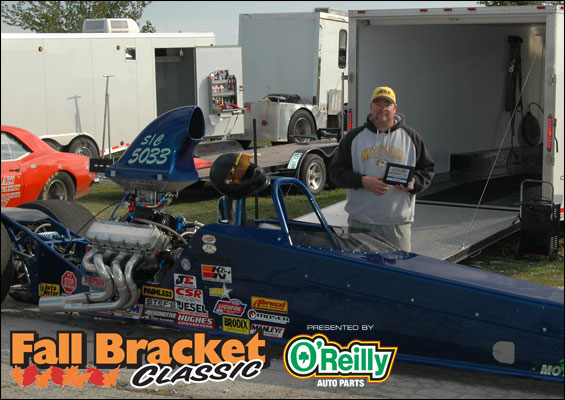 James "Jay" Bullock was the Best Appearing Open Wheel honoree.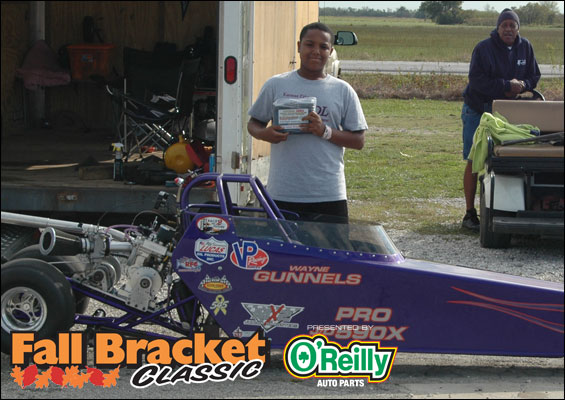 In Best Appearing Junior, Wayne Gunnels took home the honors.