Winners from the Sunflower State Nationals Presented by O'Reilly Auto Parts
at Heartland Park Topeka, June 30th & July 1st, 2012.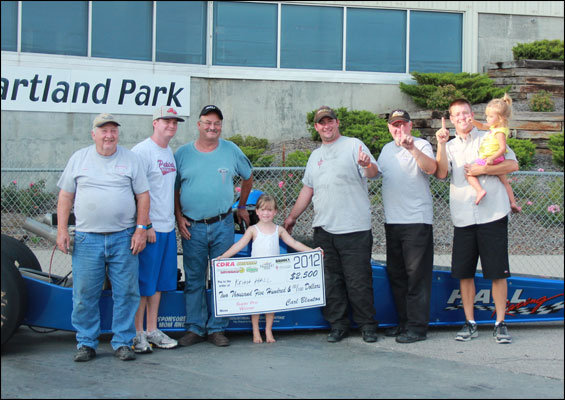 Keith Hall (third from right) was the big winner in Super Pro on Saturday at the Sunflower State Presented by O'Reilly Auto Parts At Heartland Park Topeka.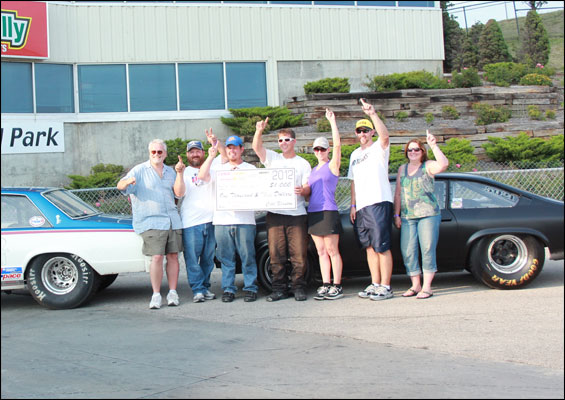 The No-Electronics win on Saturday and Sunday at HPT belonged to Chris Livingood (fourth from right). Chris took the win Saturday over his brother, Steve (third from left).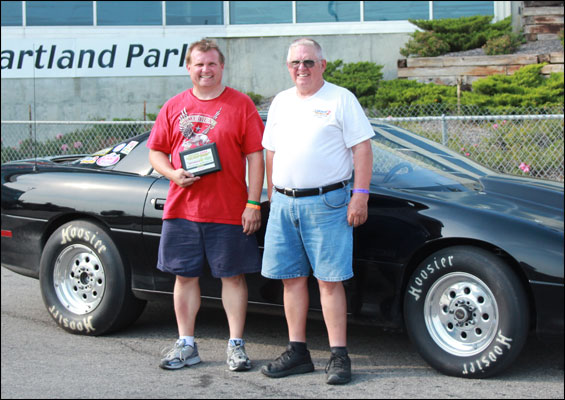 Saturday's winner in Sportsman was long time CDRA racer Ken Anderson (left).
In Junior Dragster Kaylee Chaffin took the win over Joey McCune (in car) on Saturday.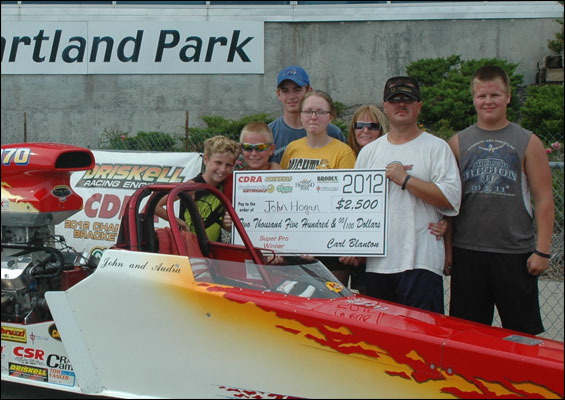 Sunday's winner in Super Pro was John Hogan (second from right). John also took home an extra $395 in the weekend points fund. Total payed out in Super Pro weekend points so far this year, $1,630.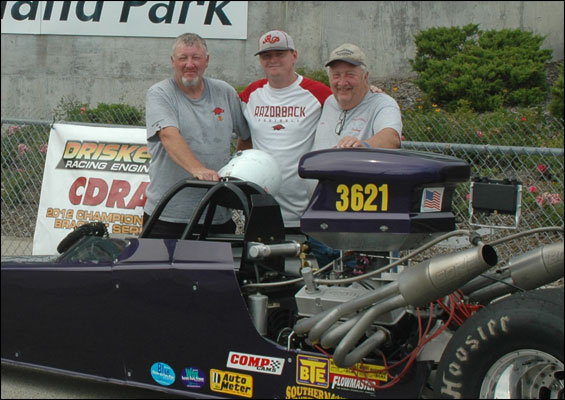 Wayne Trammell (left) was runner-up Sunday in Super Pro.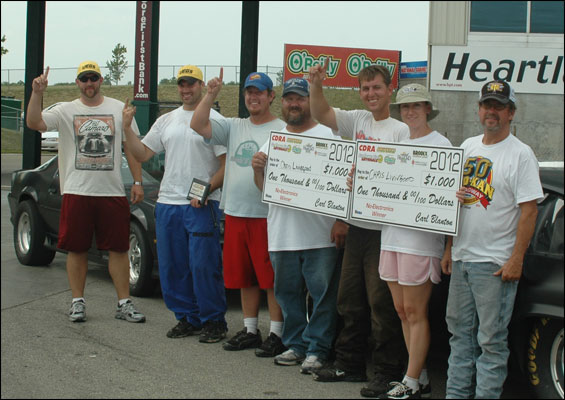 Chris Livingood (third from right) doubled up in No-Electronics with a win on Saturday and Sunday. With two wins Chris was a synch for the weekend points money at $255. No-E weekend points has payed out $985 so far this year.<br><br>
Also pictured in this shot is John Dost II (second from left) who runner-uped in Sportsman.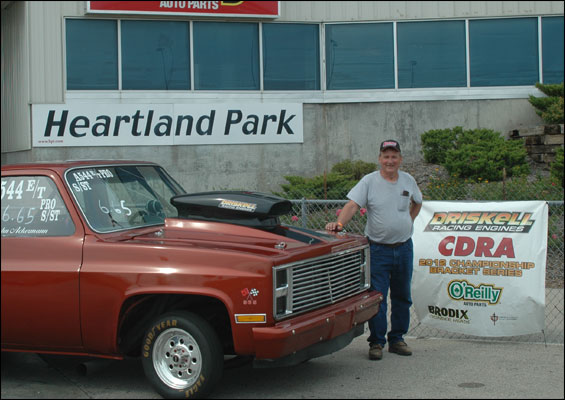 John Ackerman runner-uped in No-E on Sunday with his ultra-cool Driskell Racing Engines BBC powered Chevy truck.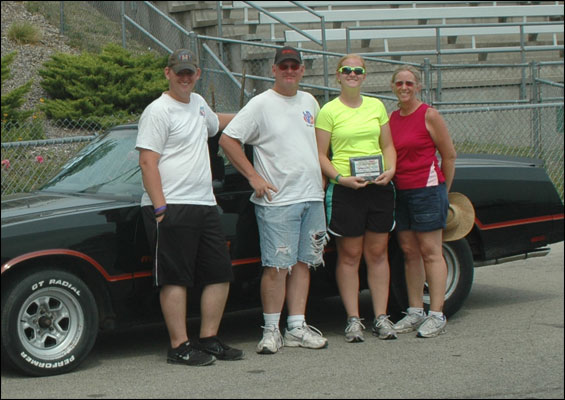 Sportsman winner on Sunday was Danielle Butler (holding plaque).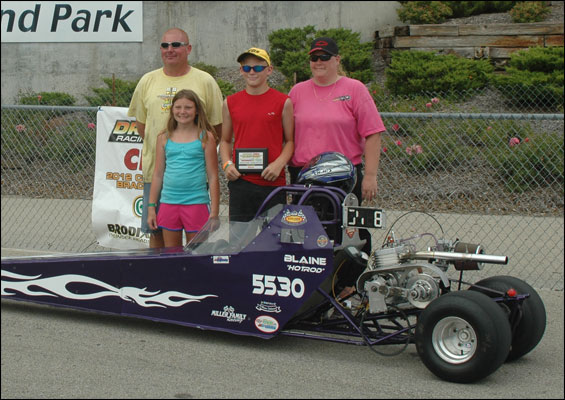 Blaine Miller (center) was the Junior Dragster winner on Sunday.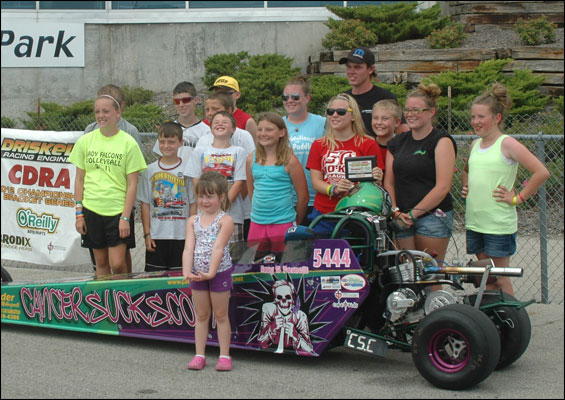 Junior Dragster runner-up on Sunday was Elizabeth "Izzy B" Fornelli (holding plaque).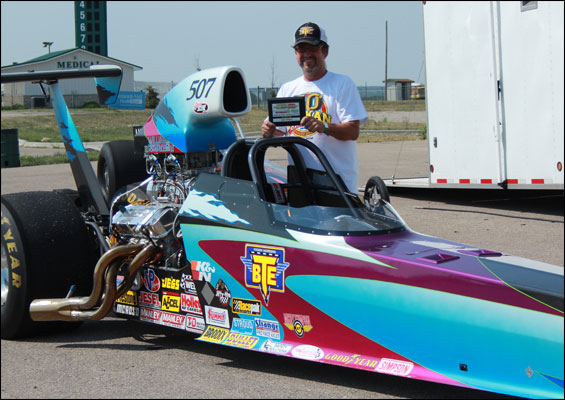 Open Wheel Best Appearing honors where bestowed upon Tom Williams and his blown BBC Spitzer dragster.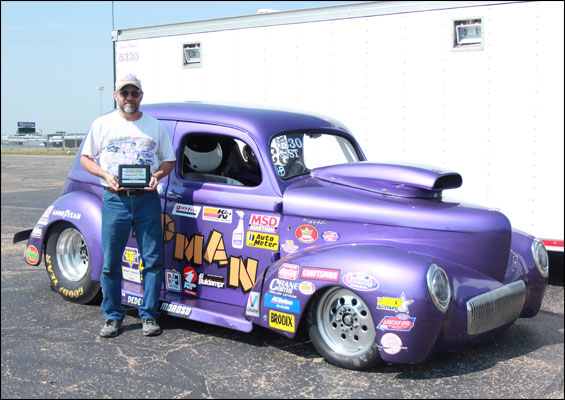 Greg Pfeffer took the Doorslammer Best Appearing honors.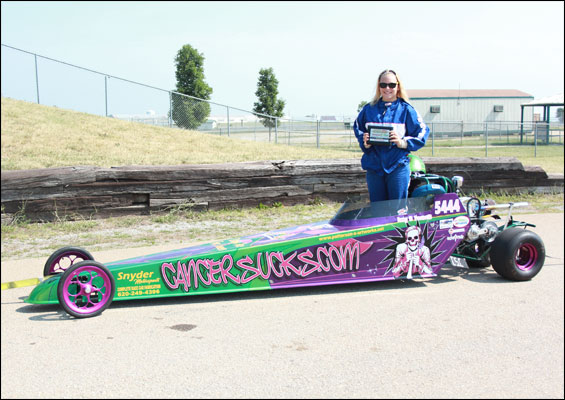 Izzy B was the Junior Dragster Best Appearing honoree.