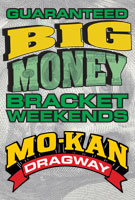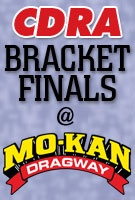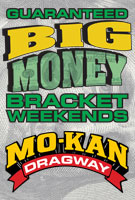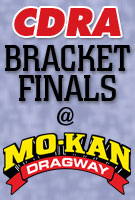 October 20, 21 & 22, 2017
Mo-Kan Dragway - Asbury, Missouri

Event Schedule
Friday: Gates Noon, Open Time Runs 3 - 8 pm, CORE Ministry Silent Auction.

Saturday: Gates 8 am, One time run 9 am, followed by Bonus Race eliminations.
Saturday Run order: Sportsman, No-Electronics, Jr Dragster*, Super Pro, Jr Dragster*
*Junior Dragster will run before and after Super Pro during Saturday's Race eliminations.
After bonus race: Race of Champions, Team Pictures & Team Manager's Race - NO RINGERS! :D

Sunday: Gates 8 am, CORE Ministry Church Service 8:15 am,
Eliminations start 9 am, big money and team points at stake.



Click here to download a printable PDF of this flyer.